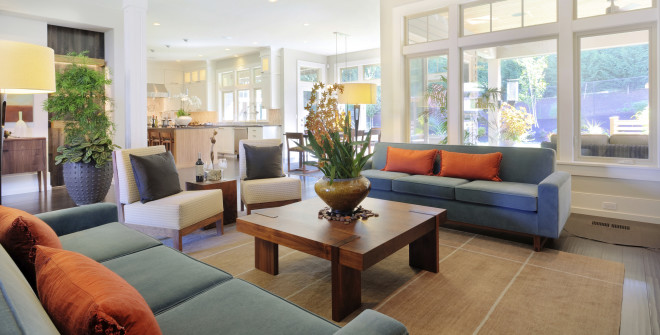 How to Get a House Ready to Sell
1. Un-Personalize
People want to envision what their life would be like in a potential home, so remove pictures and other items that are specific to your family. Keep your house clean and put any essentials in an accessible box. Also, remove or replace any built-in items that you want to take with you like chandeliers.
2. De-clutter
Go through each room and trash or donate what you don't need anymore to minimize spaces. Clear off all nightstands, coffee tables, kitchen counters, etc. If you have more items than space to put, consider renting a storage unit.
3. Organize
The more organized a house looks the more appealing it is for buyers, including inside closets and cabinets. A good tip is to align all of the items in your kitchen and bathroom cabinets to make any cluttered space a little cleaner. If you have a collection of CDs or DVDs, alphabetize or color-code them. Make sure all of your closets are organized as well.
4. Repair
If you have a room that you painted a loud color, paint over it with a neutral one. Check all sinks and toilets to make sure they're in working order. Focus on details like addressing doors that crack or drawers that jam.
5. Clean
Cleaning your home before you list it can make all the difference in selling your home faster. Wax wooden floors and steam carpets to make your home glow. Try to vacuum your house daily while it's on the market. Dust furniture, fixtures, and any hard to reach places. In the bathroom, re-caulk around the tub and sink. Polish any metals in the bathroom and kitchen.
6. Spruce Outside
The exterior of your home is a buyer's first impression, make sure you mow and maintain your lawn. Also, trim shrubbery and plants around the house. Finally, clean your windows and pressure wash the driveway.
If you apply all of these steps before listing your home, it will make selling a much smoother and quicker process. These tips will make your home more appealing to potential buyers. To list your home and learn more, contact a professional realtor here.